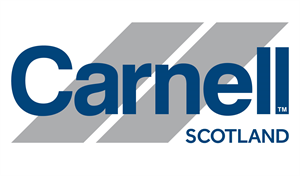 Carnell Scotland
Stand V1
Carnell provides specialist maintenance and support services that help ensure safety and efficiency for the UK's road network infrastructure. For almost three decades, major public and private sector customers have relied on Carnell for cost effective, sustainable solutions to improve their network assets. Carnell has a proven track record of collaborating with clients and other supply-chain members to safely deliver excellence and certainty of outcome. With a history of award-winning innovations, they operate nationally from their HQ in Staffordshire and offices throughout the UK, working with the local communities to provide social value. OUR CAPABILITIES: CIVIL ENGINEERING At Carnell, we have the expertise to successfully deliver both new-build and maintenance schemes for civils infrastructure on the highways. Our dedicated service teams will work with you, from planning and design through to commissioning and implementation. The breadth of experience gained over the last two decades and a multi-skilled workforce ensure that we can successfully deliver any project, from footpath installation to full highway depot construction. TECHNOLOGY & LIGHTING Carnell partners with National Highways and their technology service providers, to install and maintain roadside communications assets such as variable message signs, CCTV equipment, emergency telephones, ramp-metering systems and the associated electronic apparatus. We are also a framework contractor to carry out maintenance work on the National Roads Telecommunications Service (NRTS) Project including Transmission Stations. SAFETY BARRIER & FENCING A leading provider of road restraint systems for National Highways, on their six-year Scheme Delivery Framework. Carnell have been principal contractor on several high-profile barrier schemes on the strategic road network over the last decade. Since 2021 we have delivered our Safety Barrier & Fencing capabilities as AGC, working in partnership with structures specialist AmcoGiffen to drive innovation and best value in terms of sustainability, social impact and effectiveness. DRAINAGE SURVEY & REMEDIATION An in-depth knowledge of highways drainage has led to the development of innovative techniques for filter drain remediation. Our in-house Technical Services team is able to diagnose the problem and make recommendations. We provide the full range of repair techniques for piped drainage including no-dig solutions. Our survey & remediation capability reflects Carnell's strong commitment to innovation and process development. From delivering the first DDMS survey for National Highways in 2005, our offering has evolved over the years, fuelled by continual improvement and an appreciation of client needs. SAFETYCAM SOLUTIONS SAFETYcam is a mobile road worker protection system that fuses image, video and Automatic Number Plate Recognition (ANPR) technology with state of the art processing and reporting techniques. It aims to improve the safety of road workers by improving driver behaviour in and around work sites. As well as hosting both specialist camera systems and on-board Wi-Fi capability, SAFETYcam is a fully resourced and functional site welfare vehicle that is available for use by all. FILTER DRAIN RECYCLING Following the introduction of our pioneering StoneMaster filter drain refurbishment process in 2003, Carnell have continued to invest in developing cost-effective, sustainable solutions for the repair, refurbishment and installation of drainage networks. A market-first, recycling rather than removing the aggregate contained in roadside filter drains on-site. Evolving over two decades, our suite of innovative services enable targeted interventions which deliver significant safety, customer, cost and carbon benefits.
Videos
Carnell Capabilities 2023
Carnell capabilities 2023.