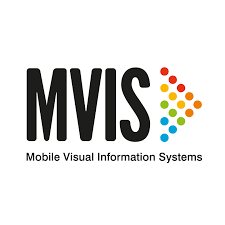 MVIS
Stand C25
Mobile Visual Information Systems (MVIS) is an industry leader in the delivery of temporary Intelligent Transport Systems (ITS) products and integrated solutions for hire across the UK. Driven by the very latest communication technology, our highly versatile products and solutions are used in the highways, events and construction sectors as well as at ports and airports across the UK. We specialise in the hire supply & sale of portable variable message signs (VMS), portable CCTV trailer units, ANPR, traffic data collection and other traffic management solutions.
Documents
MVIS Spec Sheet Brochure 2023 (2.05 MiB)

This handy spec sheet brochure tells you everything you need to know about MVIS VMS & ITS solutions. With an extensive over-view of each of our products its the perfect companion to help you decide the perfect solution for your project.
Videos
MVIS | Specialists in VMS
MVIS | Specialists in VMS
TiltingSolarPanels
Tilting Solar Panels
A Brief Introduction to MVIS
A Brief Introduction to MVIS
Events Management
Events Management
How to Correctly Deploy a VMS Sign
How to Correctly Deploy a VMS Sign