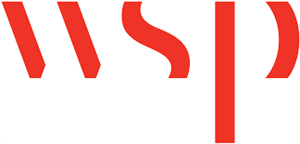 WSP UK
Stand E32
WSP is a leading multi-disciplinary professional services consulting business, providing engineering and environmental services from strategy advisory and planning through to design and delivery. Together, we redefine what's possible - bridging the gap between the technical and the tangible, delivering actionable innovation. How we do things really matters. We integrate seamlessly into our client teams, working flexibly to allow our clients to fully benefit from our skills and expertise. Delivering excellence from advisory to delivery, we co-create solutions for more resilient communities and environments for today and the future. In doing so, we are creating a world in which everyone is accountable for tomorrow. Together we create. That's the WSP experience.
Videos
Transitioning to Net Zero | Together we create
WSP is at the forefront of the energy transition: we have the knowledge and expertise across all energy sectors needed to guide our clients toward a net-zero future. Together we create...new ways to power our communities.
Together we create | WSP
Together, we redefine what's possible - bridging the gap between the technical and the tangible, delivering actionable innovation. How we do things really matters. We integrate seamlessly into our client teams, working flexibly to allow our clients to fully benefit from our skills and expertise. Delivering excellence from advisory to delivery, we co-create solutions for more resilient communities and environments for today and the future. In doing so, we are creating a world in which everyone is accountable for tomorrow. Together we create... that's #thewspexperience. Read more: https://www.wsp.com/en-gb/what-we-do