Markon & Rediweld
Stand C24
From motorways to footpaths, airfields to car parks. Markon provides a complete range of services and products to the Highways and Civil Engineering sectors. A British manufacturer of Traffic Calming, Site Safety and Cycle Lane Products, Rediweld Traffic Products Ltd has proudly been manufacturing products made from recycled rubber since 1993, which has been the result of extensive research and development.
Products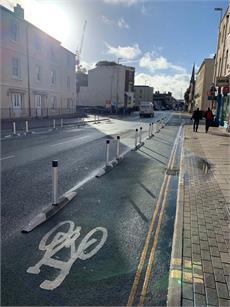 The Greenwich WandOrca features a sleek black-and-white design with a versatile modular configuration. With the choice between a Jislon Pole Cone or an etched reflective glass dome for enhanced visibility, the WandOrca is suitable for both high-speed and low-speed applications.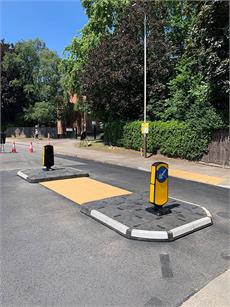 RediPave Traffic Islands offer an alternative to traditional materials, by creating a modular design which not only offers flexibility, but also offers various widths and lengths to suit applications.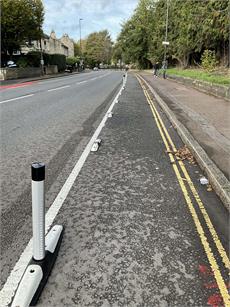 Low-profile, the Mini Orca provides light segregation for pedestrian areas, unloading locations, and junctions. Measuring 50mm high, the Mini Orca allows vehicles to cross over to the kerb edge or junction and acts as a form of rumble strip making drivers aware that they have crossed over into the cycle lane.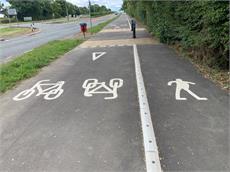 The Raised Line Delineator is a tactile surface used in conjunction with a segregated shared cycle track/footway and is to advise visually impaired people of the correct side to enter. Compliant with the requirements set out within the Guidance on the Use of Tactile Paving Surfaces.