Millions on offer from true collaboration
Stewart Turner is head of roads at Ayrshire Roads Alliance, a joining of East and South Ayrshire councils into a single service. The alliance hopes to make millions in savings over the next decade through efficiencies and reorganisation.
Mr Turner told delegates at Road Expo Scotland: 'I hope to show you a roads service that is truly integrated. We have taken that step over the last four to five years. We are very similar to other councils; the only unique thing is the genuine partnership between two councils.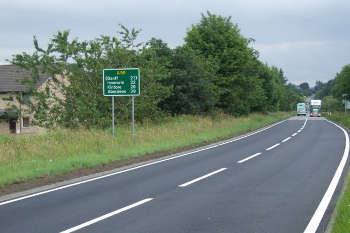 'Five years ago it was decied that Ayreshire would have a combined roads service. North Ayreshire dropped out but east and south moved forward. TUPE [regulations that preserve employees' terms and conditions when a business or undertaking is transferred to a new employer] was decided as a way forward - 250 staff became part of East Ayreshire Council as the lead authority.'
Mr Turner said the alliance expects to make £8m in savings over 10 years on top of budget cuts, with savings of £2.5m coming from trimmed management and £1.5m from fleets.
The alliance has a joint committee that sets out a policy framework taking the best of South and East Ayrshire services in areas including asset management and winter service. Annual plans go to the joint committee before being approved by both councils.
Ewan Wallace, head of transportation, Aberdeenshire Council – part of the group of northern councils collaborating in Scotland – gave delegates some advice on how authorities could collaborate to save money.
He advised:
- Get your governance model discussed and agreed up front, with that in place you're business cases have a focus.
- Collaboration only works if there is an understanding that it may involve some loss of control
- Be prepared to open your budgetary process to scrutiny
- Dedicated resource is needed to get over inertia
 
Road Expo Scotland 2018 will take place at the Royal Highland Centre, Edinburgh on 31 October and 1 November. If you want to be kept informed on developments or if you wish to receive details about sponsoring or exhibiting please email Dino Dionissiou at d.dionissiou@hgluk.com.