Highways England gets back to basics on customer services
Ms Clarke said Highways England was reviewing its customer services and is developing a five year plan 'focused on getting better at the basics'.
While Highways England has 'a best in class customer services strategy' it was on what she called 'Level 2' overall, while Transport for London is slightly ahead on 'Level 3'.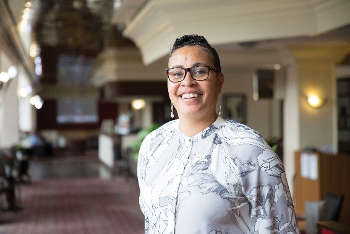 'We are working on a survey with Transport Focus and we have our own customer service panel. We are also working with KPMG media to help us mature in customer relations and media,' Ms Clarke revealed.
Treating Road Expo Scotland to a warm and insightful talk, Ms Clarke said that customer service is changing and even those in roads need to think about 'how we make people feel'.
'We want our customers to trust us. We want them to know we care. We want all staff to take ownership and deliver customer services.'
She added that customers themselves had suggested Highways England should develop service standards in areas such as road works. She went on to say that creating a better roadworks experience is a big issue for Highways England.
'Customers need to know how long they last, what they are for. We need to get better at working with police colleagues.' 
She outlined some of the top priorities customers had voiced to Highways England. These included:
Feeling safe on the network
Trusting what they're being told
Being listened to
Stress free journeys
Being in control of their journeys
 
Road Expo Scotland 2018 will take place at the Royal Highland Centre, Edinburgh on 31 October and 1 November. If you want to be kept informed on developments or if you wish to receive details about sponsoring or exhibiting please email Dino Dionissiou at d.dionissiou@hgluk.com.