Scotland grapples with 'critical failure' fears
Speaking at Road Expo Scotland, Gordon Mackay cited projections at Inverclyde Council as indicative of the wider financial situation, which suggest the authority is facing a 76% cut in non-protected services over five years.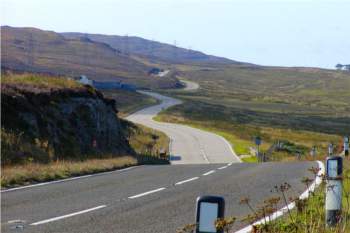 Considering such conditions, he asked: 'Can councils be still satisfying our statutory levels of obligation?'
Worryingly, considering the cold weather, he added: 'In the event of another severe winter you can expect to see weather conditions take their toll on local roads.'
He said that with road condition remaining static, third party claims generally trending downward and satisfaction improving in some areas 'local authorities are doing a fantastic job'.
However he added: 'We are probably getting good at papering over the cracks. What I see in local authorities is the use of more and more thin surfacing using less and less wholesale reconstruction. The risk has got to be that while the numbers are looking reasonable the overall condition is fragile.
'There is a real risk of critical infrastructure failure.'
However he also discussed the 'fantastic example of collaboration across 32 councils' on roads asset management plans, which has 'now entered the third phase of that project' after the second phase extended to working with Welsh colleagues.
Mr Mackay reiterated suggestions that some level of local reorganisations may be necessary to tackle the funding issue, stating that with 32 councils, one national agency with four operating companies supporting it and seven regional transport partnerships, 'you have to ask yourself if we are lean and fit for the challenges ahead'.
'We need to ask if the current models of soft collaboration are enough. We need to look at it on a regional basis [and ask] if current pace is sufficient. It's more on a voluntary basis [currently].'
He also touched briefly on commercialisation when it comes to energy, stating, 'we regularly get contact from people interested in putting solar panels in lampposts. A lot of that technology has yet to mature but it will be a key part of our infrastructure going forward'.
Road Expo Scotland 2018 will take place at the Royal Highland Centre, Edinburgh on 31 October and 1 November. If you want to be kept informed on developments or if you wish to receive details about sponsoring or exhibiting please email Dino Dionissiou at d.dionissiou@hgluk.com.